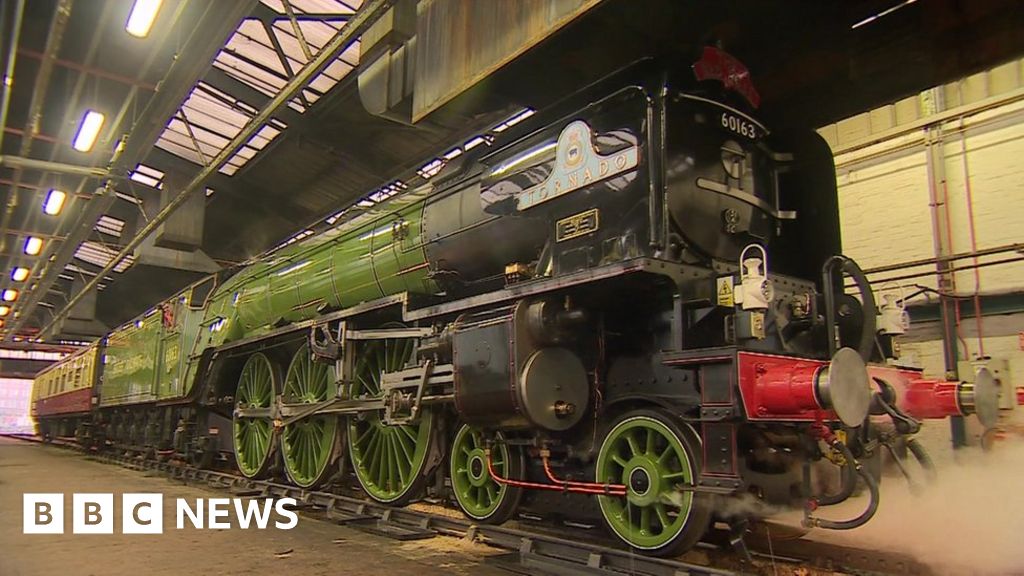 (c) BBC News
So 10 years ago today Steam Locomotive 60163 'Tornado' Steamed for the first time. How time flys! It has been a very busy 10 years for 'Tornado' from hauling royal Trains, being on movies and TV shows and ofcourse, reaching 100MPH!
Tornado has featured on both the big and small screen, having featured in Paddington 2: The Movie, and also featuring in BBC's 'Top Gear'.
Tornado is, and still is, Britain's newest mainline capable steam locomotive. She recently hit 100MPH being the first steam locomotive to travel at that speed for a long time. The locomotive is now permitted to travel at 90MPH along the mainline with Railtours.
As said above royalty has travelled with the Tornado, as the locomotive has hauled the Royal Train, including HRH Prince of Wales and the Duchess of Cornwall.
60163 Tornado has also visited many of heritage railways in its 10 years of service, including the East Lancashire Railway, Severn Valley Railway – most recently for their Spring Steam Gala 2018, North Yorkshire Moors Railway and the Nene Valley Railway.
This is a major milestone for the A1 Steam Trust who operate and maintane the locomotive.
We look forward to where the next 10 years take her.